LexCom Information Management offers a modular solution for technical information in after sales service for companies and groups, based interlinked system modules with open interfaces.
The strength of LexCom information systems lies in the intelligent linking of modules for editing, data management, publication, ordering and distribution, which are coordinated and yet suitable as stand alone systems, as well as the consulting, development, operation and service and support offered by LexCom Services.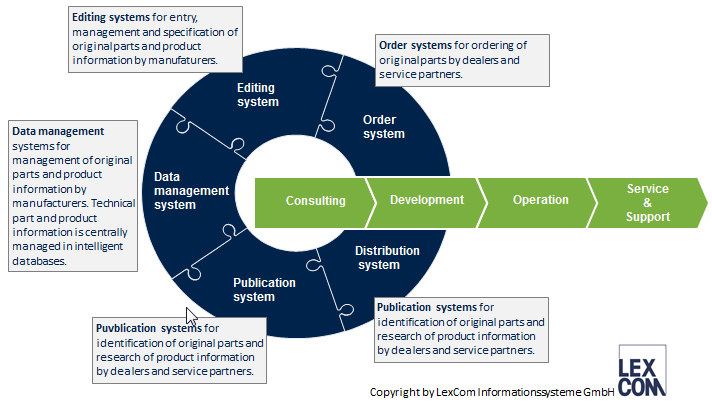 Information management systems
With the help of this structure, you will be able to create, edit, manage and archive all after sales information. At the same time, your business partners can constantly access up-to-date information from anywhere via the partner network.